Winner of Best Practice Irish Dentistry Awards 2023
Invisalign® for teens in Dublin
Our nearly invisible, custom-made Invisalign® aligners are perfect for Dublin's teens, allowing them to straighten their teeth with confidence. These removable clear aligners are specially designed for smaller, developing smiles, making them an ideal orthodontic solution for teenagers.
With the flexibility to continue playing sports and enjoying their favourite foods, Invisalign® for teens ensures a seamless integration into your child's active lifestyle during orthodontic treatment.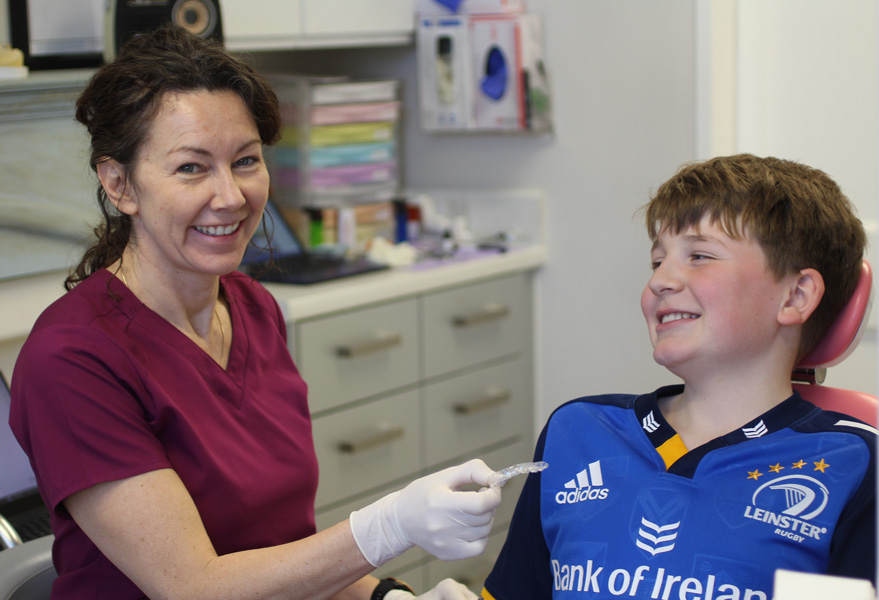 How does Invisalign® for teens work?
In Dublin, Invisalign® is transforming the smiles of teens with custom-made, clear plastic aligner trays designed specifically for their developing teeth.
Each set in the series is tailored for gradual adjustment, worn for about two to three weeks, leading to significant improvements in your child's smile. The Invisalign® clear aligners also feature a blue wear indicator, a helpful tool to remind teens to maintain the recommended 22 hours of daily wear.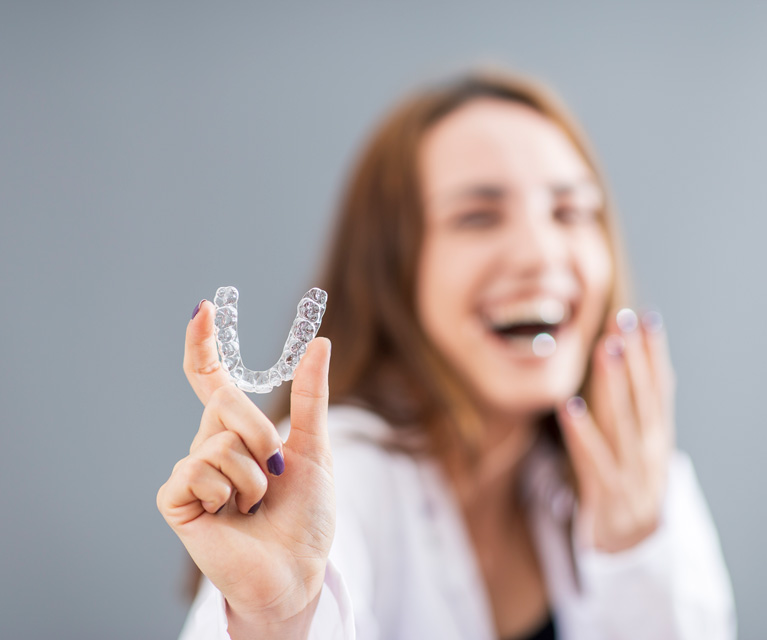 Discover if Invisalign® treatment is right for your teenager
Our teen patients find Invisalign® an ideal, nearly-invisible solution for achieving a straighter smile. This innovative system offers unparalleled freedom, allowing teens to continue practicing sports, playing instruments, and enjoying their favourite foods without interruption. The ability to remove their aligners also simplifies maintaining daily oral hygiene.
At Dublin Orthodontist, we've successfully treated various dental misalignments with Invisalign® for teens, proving its effectiveness in addressing issues early in life. This often results in shorter treatment times and reduces the likelihood of needing future treatments. While Invisalign® is a versatile solution for many teenagers, it may not suit every situation. Dr. Claire O'Sullivan can assess whether it's the right choice for your child during their initial consultation.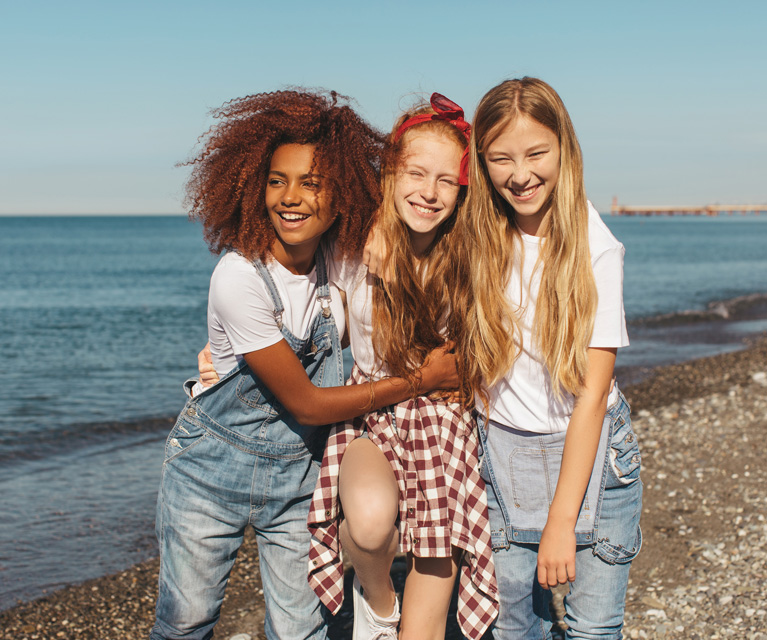 4 key benefits of using Invisalign® for teens
Nearly invisible: Children can maintain confidence with their smiles and appearance throughout treatment.
Removable: They can enjoy their favourite foods, practice sports, play instruments, and more during treatment.
Long-lasting results: Treating orthodontic issues early helps promote healthy tooth and jaw development for years to come
Easy to care for: Have your child take out their aligners to gently brush and rinse them before and after bed.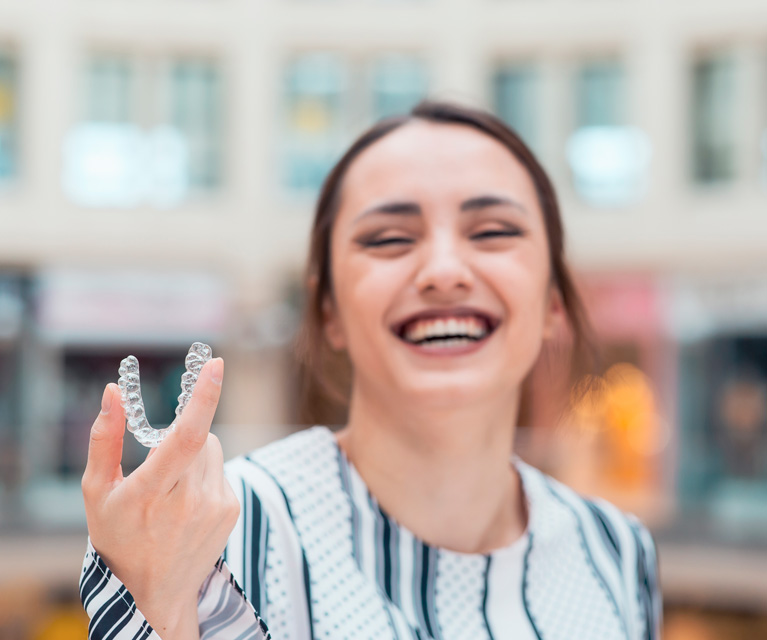 FAQs about Invisalign® for teenagers
Is my child too old to have Invisalign® Teen aligners?
Does Invisalign® treatment really work for children?
How long does my child have to wear Invisalign® clear aligners?
What if my child forgets to wear their Invisalign® clear aligners?
Book a free consultation
Get your teen started with Invisalign® Teen from just €50 a week
At Dublin Orthodontist, we bring decades of experience in crafting Invisalign® treatment plans tailored for children and teens in Dublin. Our expert team specialises in providing effective, personalised orthodontic solutions for younger smiles at an accessible starting price.
Book for free today
Meet our team
Our experienced team will treat your teen with the utmost care and compassion at Dublin Orthodontist.
Learn more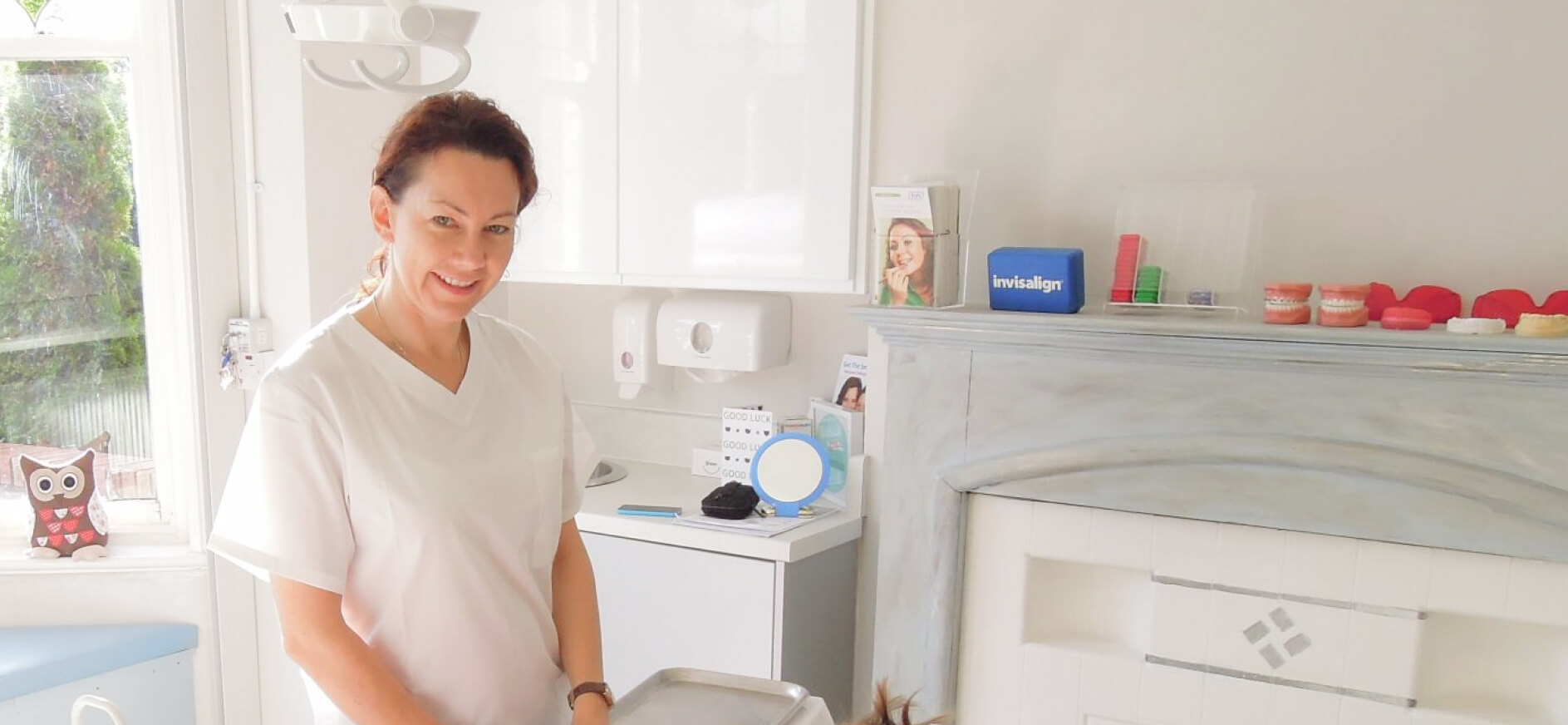 Other Treatments
Discover more kid-friendly treatment options at Dublin Orthodontist.